In the fast-paced digital landscape of 2021, where attention spans are shrinking, engaging and informative content is essential. Explainer videos have become a go-to choice for businesses, educators, and content creators to convey complex ideas in an engaging way. And when it comes to creating these dynamic visuals, online 2D explainer tools have been game-changers. In this article, we'll explore the top online 2D explainer tools that ruled the roost in 2023, helping you bring your ideas to life with ease.
1. Powtoon
Overview: Powtoon has established itself as a powerhouse in the world of online 2D explainer tools. It's renowned for its user-friendly interface and an extensive library of customizable templates, characters, and backgrounds. Whether you're creating marketing videos, educational content, or business presentations, Powtoon has you covered.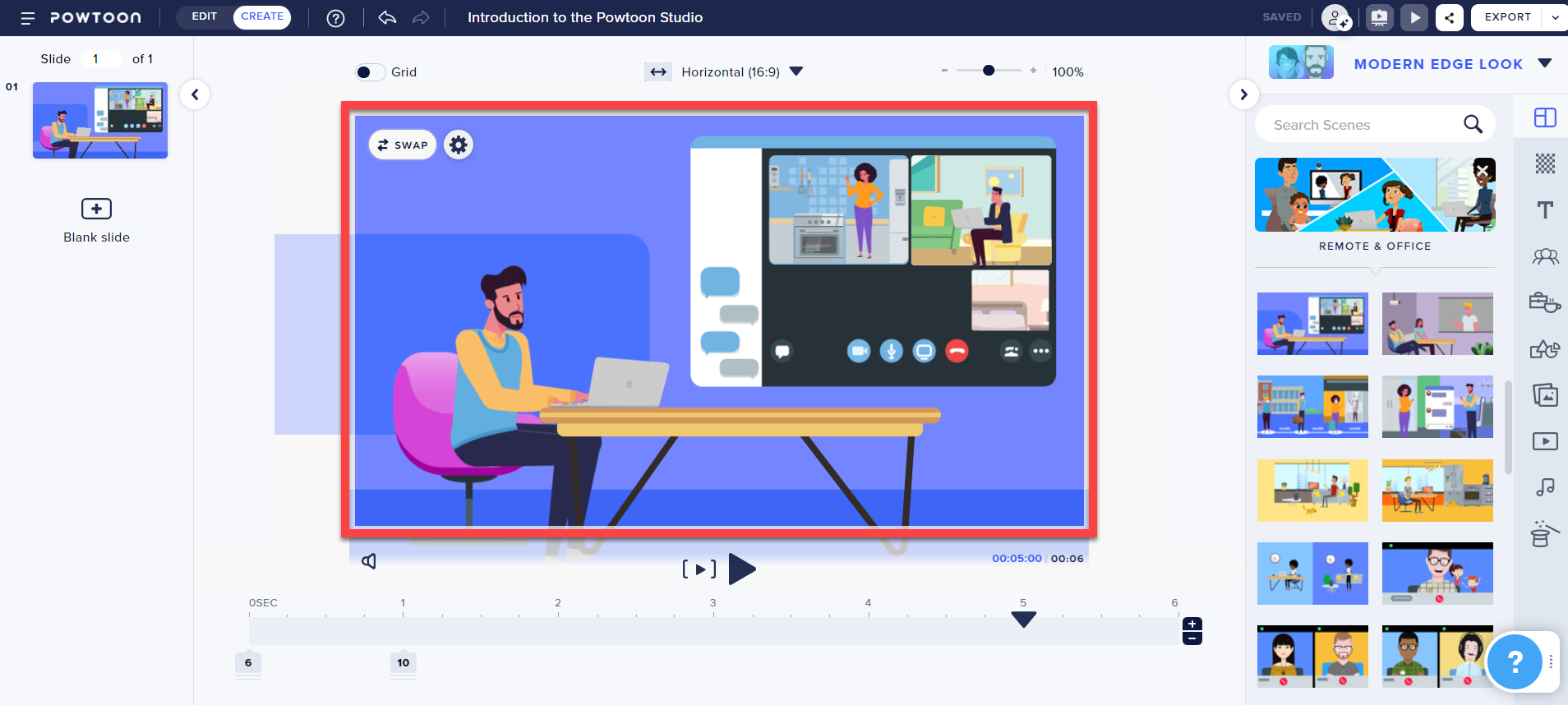 Key Features:
Drag-and-Drop Interface: Powtoon's intuitive drag-and-drop interface makes it accessible to users of all skill levels.
Animation Library: Access a vast library of pre-designed animations to bring your videos to life.
Voiceover Recording: Add voiceovers directly within the platform for seamless narration.
2. Visual Paradigm Animated Explainer
Overview: A new addition to the world of online 2D explainer tools, Visual Paradigm Animated Explainer offers a user-friendly interface and a variety of animation styles to choose from. This innovative tool empowers creators to craft compelling and visually captivating videos with ease.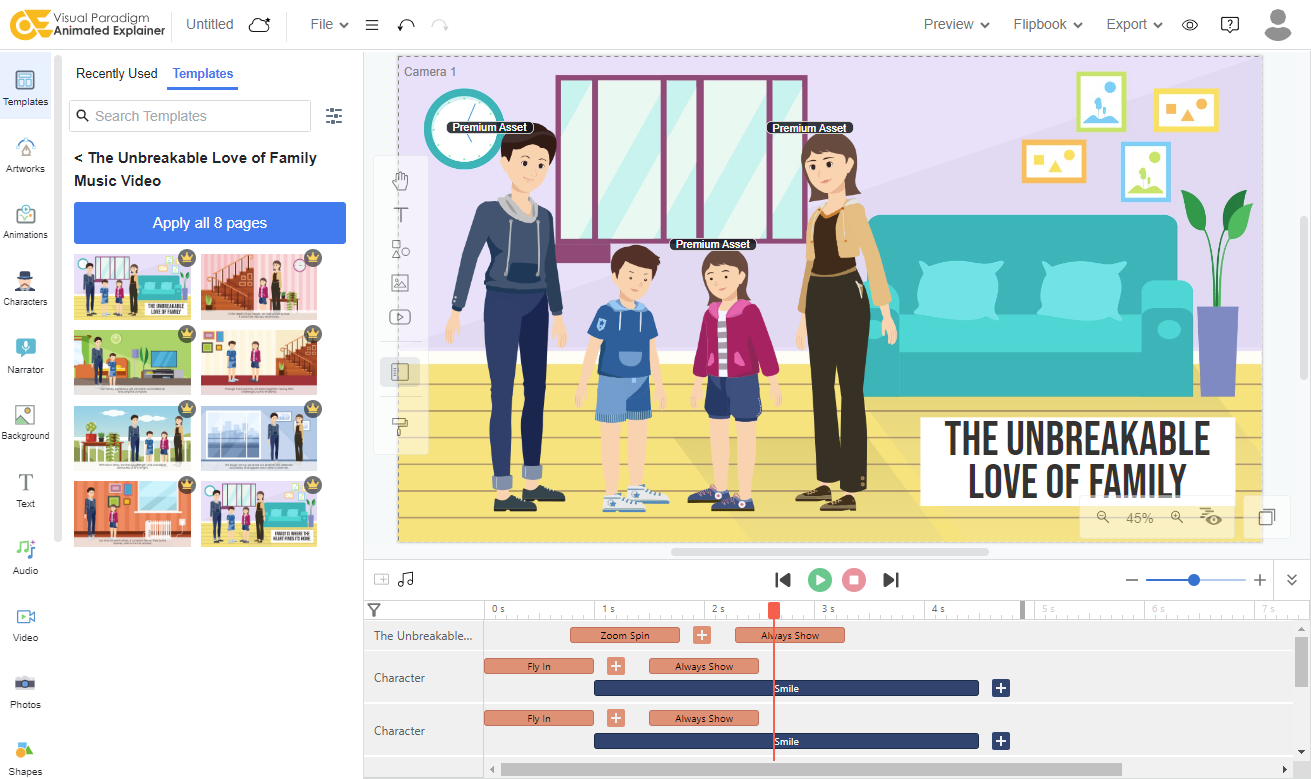 Video demonstration from Visual Paradigm:
Key Features:
Diverse Animation Styles: Visual Paradigm Animated Explainer offers a range of animation styles, ensuring that you can choose the style that best suits your message and audience.
Extensive Asset Library: Access a comprehensive library of pre-designed characters, objects, backgrounds, and templates to streamline your video creation process.
Text-to-Speech Integration: Add professional-quality voiceovers to your videos seamlessly within the platform, eliminating the need for external recording.
Real-Time Preview: Visual Paradigm Animated Explainer allows you to preview your video in real-time as you work on it, making fine-tuning your animation and pacing a breeze.
3. Vyond (formerly GoAnimate)
Overview: Vyond is a popular choice for creating professional-grade animated explainer videos. With Vyond, you can craft visually appealing animations that cater to a wide range of industries, from healthcare to marketing.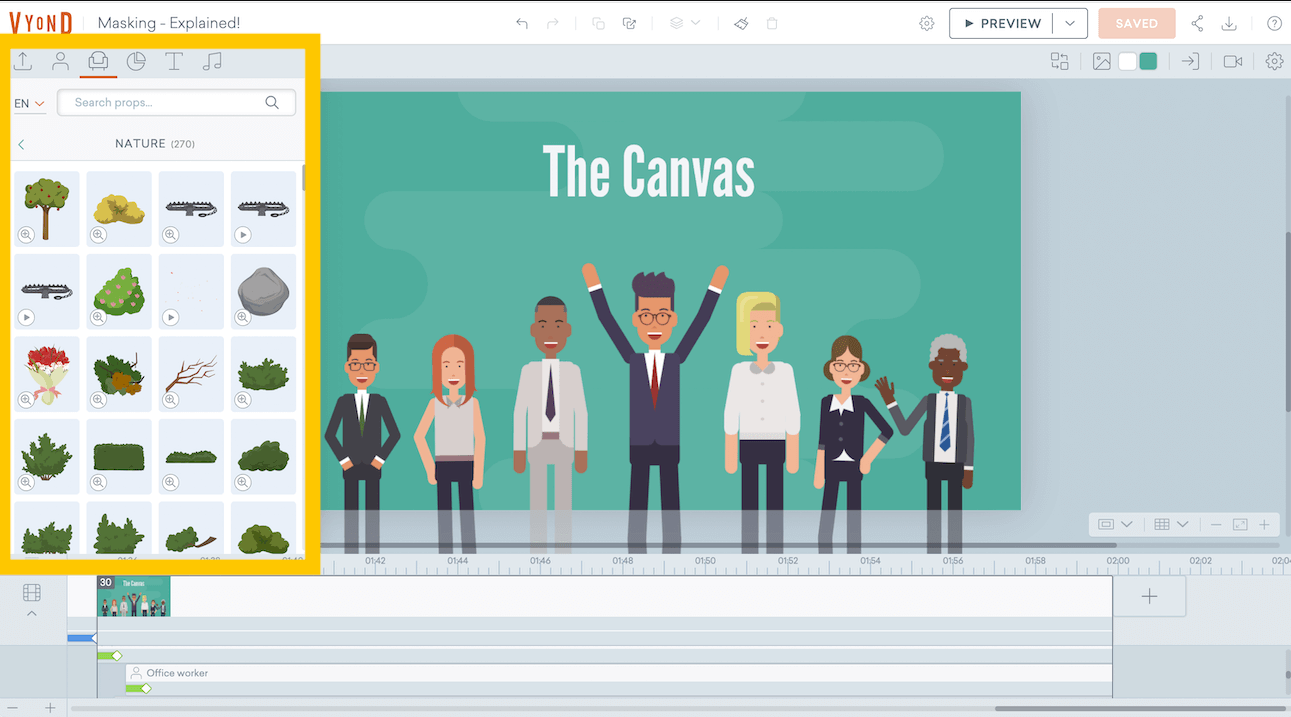 Key Features:
Custom Character Creation: Vyond offers extensive character customization options, allowing you to create characters that align with your brand or message.
Scene Transition Effects: Add dynamic scene transitions and effects to keep viewers engaged.
Multiple Export Formats: Vyond provides various export options, making it easy to share your videos across different platforms.
4. Toonly
Overview: If you're looking for a tool that specializes in creating cartoon-style explainer videos, Toonly is an excellent choice. It offers simplicity and ease of use while delivering high-quality animations.
Key Features:
Library of Characters and Props: Toonly includes a diverse range of characters and props to enhance your storytelling.
Voiceover Integration: Easily add voiceovers to your animations, elevating the overall impact.
One-Time Purchase: Toonly offers a one-time purchase model, providing a cost-effective solution for those who don't require a subscription.
5. Animaker
Overview: Animaker is a versatile online tool that caters to various animation needs, including 2D explainer videos. It's known for its drag-and-drop interface and extensive library of assets.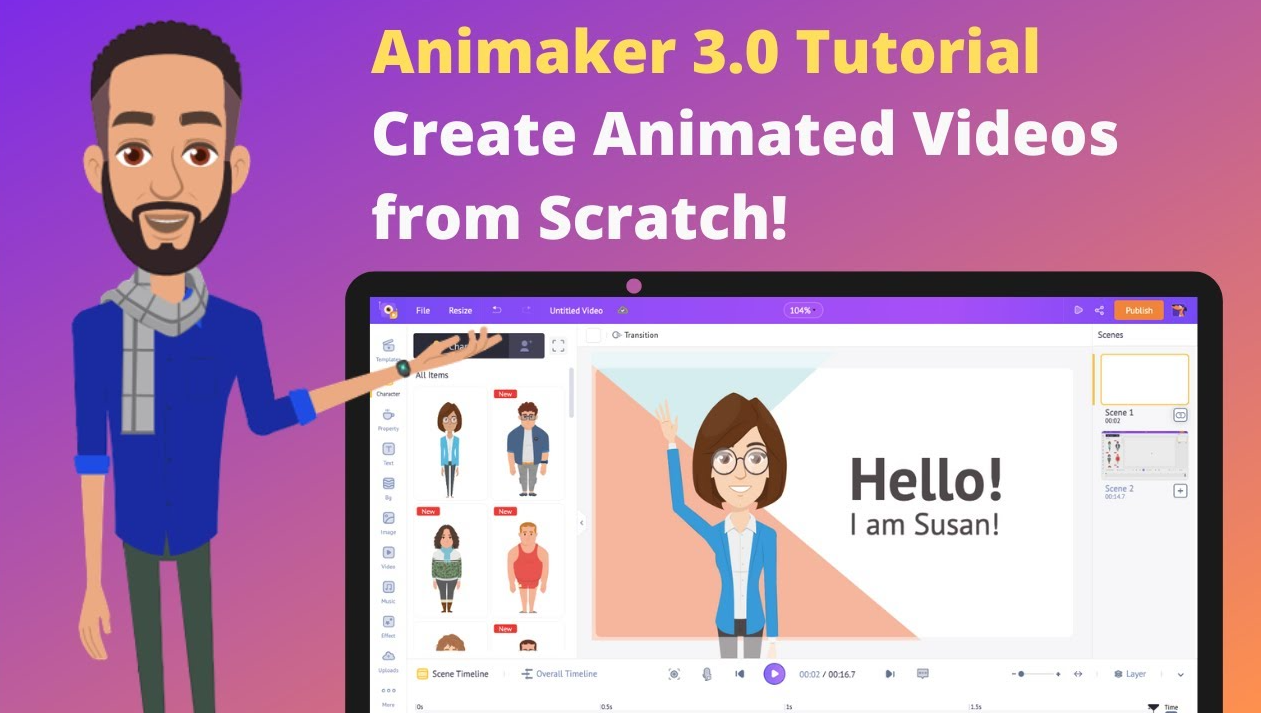 Key Features:
Multi-Purpose: Animaker can be used for a wide range of video types, from explainer videos to animated infographics.
Data Visualization: Easily create animations to visualize data and statistics.
Collaborative Features: Animaker allows for real-time collaboration, making it an ideal choice for teams.
6. Moovly
Overview: Moovly offers a flexible platform for creating 2D explainer videos. It's designed to be user-friendly, making it accessible to beginners while providing advanced options for experienced users.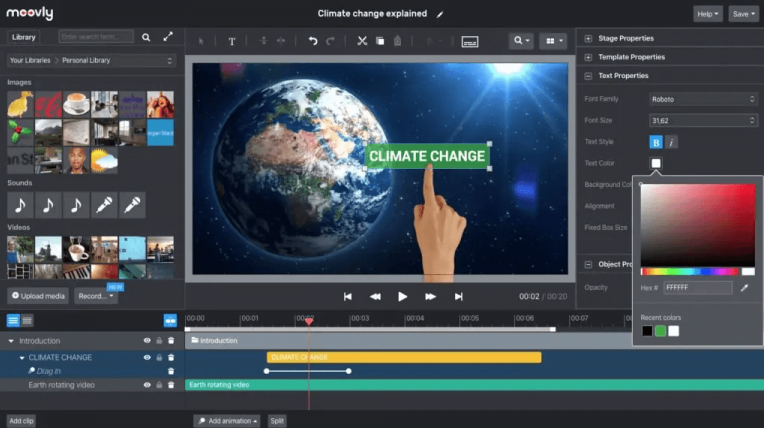 Key Features:
Template Library: Moovly provides a library of templates to kickstart your projects.
Integration: Seamlessly integrate with other tools like Adobe Creative Cloud and Microsoft Office.
Customization: Enjoy extensive customization options for characters, objects, and animations.
7. Biteable
Overview: Biteable is a straightforward and easy-to-use online 2D explainer tool that offers a range of pre-designed templates and scenes. It's perfect for creating quick, attention-grabbing videos.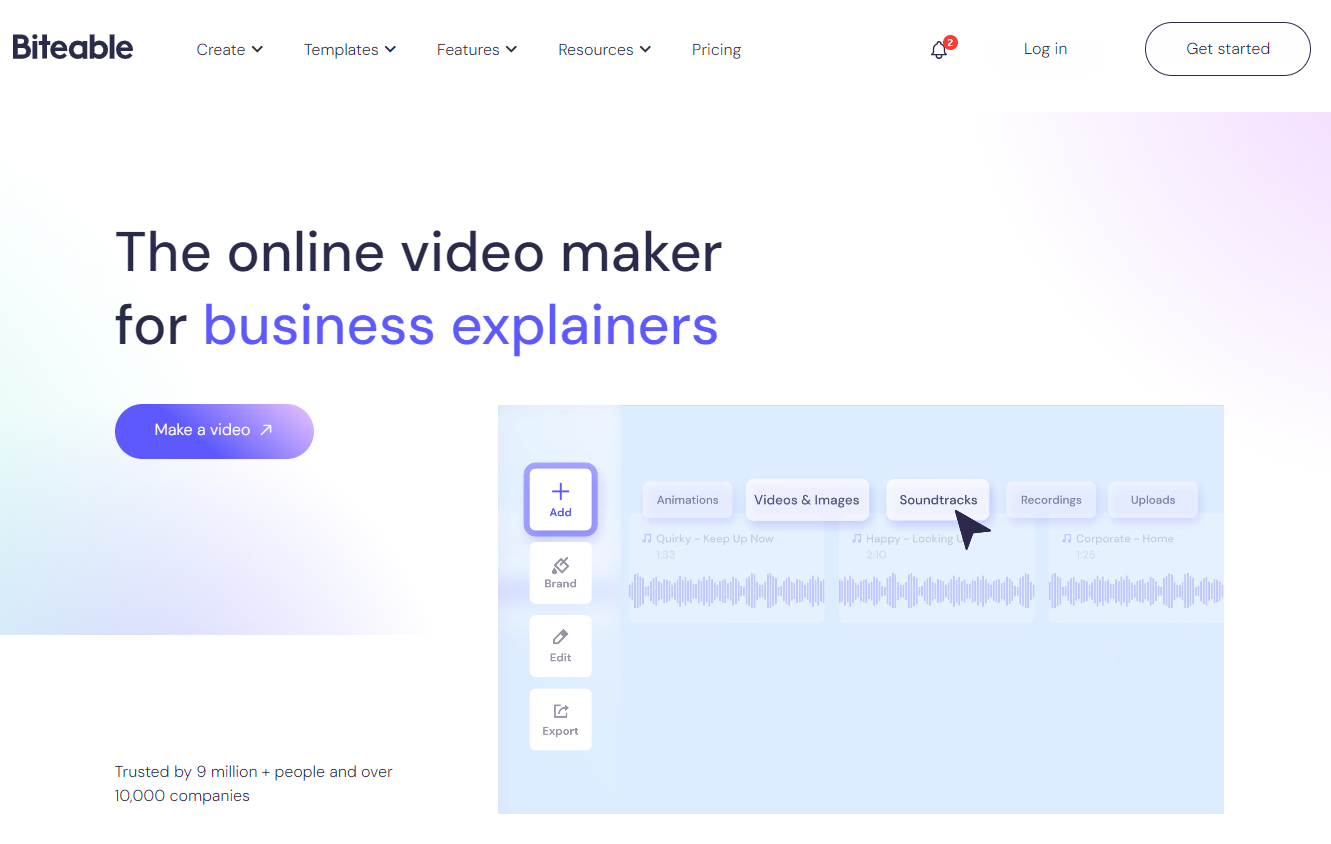 Key Features:
Template Variety: Choose from a wide selection of templates for different purposes, from product demos to social media ads.
Music Library: Access a library of royalty-free music tracks to enhance your videos.
Social Media Integration: Biteable allows for easy sharing of videos on various social media platforms.
Conclusion
In 2022, these online 2D explainer tools have transformed the way we convey information. Whether you're a marketer, educator, or content creator, these tools have made it easier than ever to craft engaging and informative videos. The choice ultimately depends on your specific needs, budget, and level of expertise, but one thing is clear: the world of online 2D explainer tools continues to evolve, offering exciting possibilities for creative expression and effective communication.
So, which of these top tools will you choose to unlock your creativity and captivate your audience in 2023? The power to engage and inform is at your fingertips.