An animated flip book is an interactive online HTML5 publication with the look and feel of a real flip book (complete with flip sound effects, page shadows, and more). Animated flipbooks are currently used to replace traditional digital PDFs and paper documents such as reports, presentations, magazines, catalogs, brochures, books, and more. A digital flipbook looks and feels like a print publication, with pages flipping and turning – no printing costs!
Flipbooks are used to publish online magazines and e-books because of their "real-feel" 3D page-turning effect. Flipbooks are easy to edit and distribute, and can be used in fashion and lifestyle magazines, cookbooks, children's books, college admissions books, academic journals, and more. For more inspiration, browse our selection of magazine samples and eBook samples.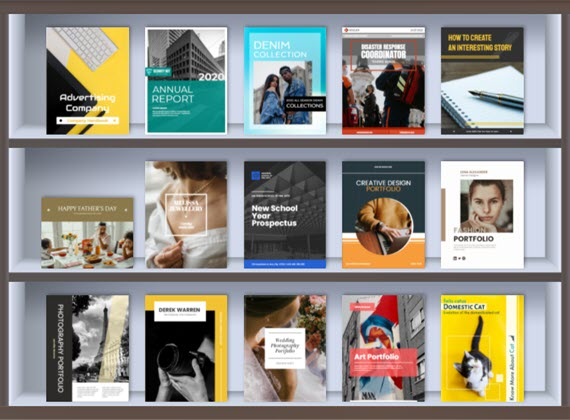 In short, online flipbooks can be used by anyone, ie corporate or business owners, but also individual clients who use flipbooks for social purposes such as invitations, weddings and school publications.
Here are some examples of typical page flipping books:
Photographers presenting their portfolio
Parts catalog for auto parts companies
Spas with service and pricing booklets
Restaurants with digital menus
Annual business report or employee's company
Realtors share their property handbook
Hotel Activity Brochure
Information brochures (ie non-profit organizations)
…the options are endless.
Design, publish and share your flipbook online. Try it out and create beautifully animated flipbooks with our advanced flipbook maker.
Create a flipbook – We provide you with a wealth of professionally designed document/book templates so you don't need to start from scratch. But if you want, our asset library has all the photo and graphic assets you need to create beautiful and unique flipbooks from scratch.
Publishing – Want to share your book privately with someone, or as a marketing resource to connect with millions of people around the world? Choose your desired visibility options and publish your flipbook to our online publishing platform.
Share – Share your book on social media, email, your website or anywhere else you wish! You can also export it to PDF.

Create any flipbook with Visual Paradigm
Get your publications to millions of readers around the world. It doesn't matter what kind of digital documents you need – they all look perfect in flipbook format. See it for yourself, then click Customize below to start creating your own flipbook, or create one from scratch .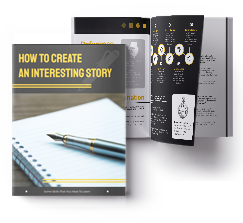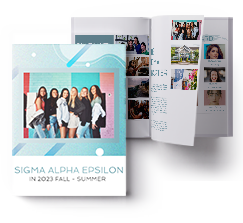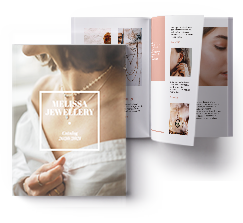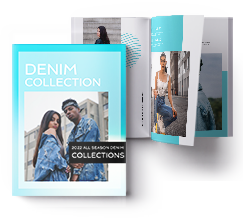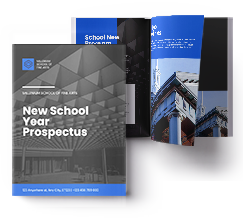 Prospectus – Customized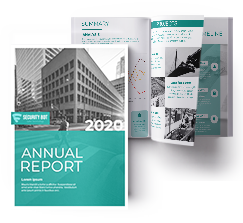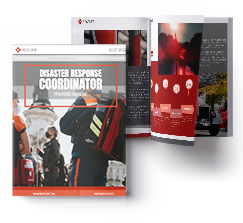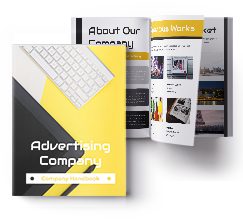 Employee Handbook – Customized
How to make a beautiful flipbook online?
Make smarter catalogs, books, photo books and any type of publication with our flip book maker.

Main Advantage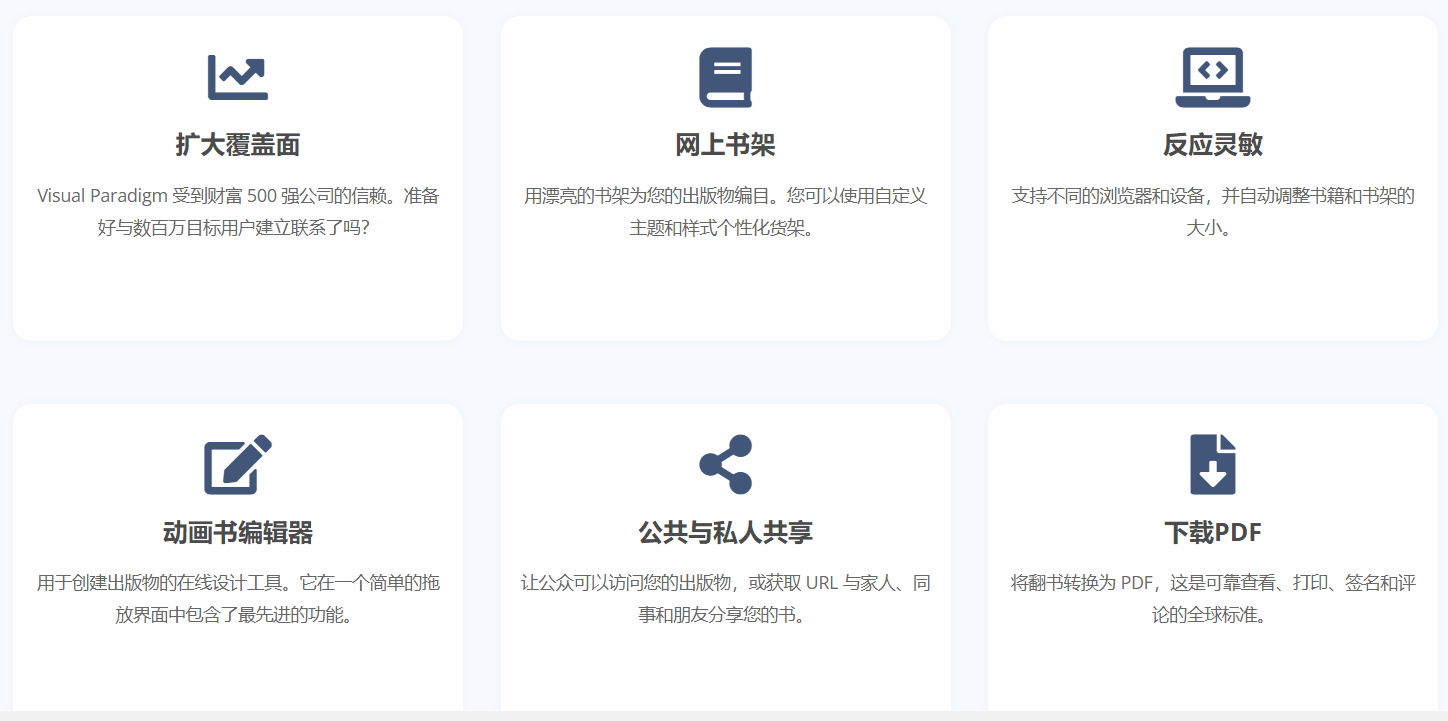 Come and see the Visual Paradigm Flipbook example